Understanding the causes of vaginal dryness empowers us to seek appropriate treatment and support. At Vie Aesthetics, we are committed to empowering women by offering a range of innovative treatments and personalised care. Our expert team can guide you through the challenges of vaginal dryness, creating tailored treatment plans to address your unique needs and help you regain comfort and confidence.
Remember, you deserve to prioritize your intimate health and embrace life with comfort and confidence. Reach out to us today and take the first step towards regaining your well-being!
.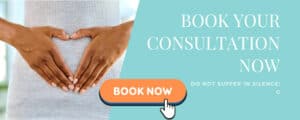 Vie Aesthetics is here to support you on your journey to intimate wellness, offering a range of treatments to combat vaginal dryness and boost your confidence. Remember, you deserve to feel fabulous in every aspect of your life – and that includes your intimate health!
So, what are you waiting for? Contact Vie Aesthetics today and let's kick vaginal dryness to the curb together. It's time to reclaim your comfort, pleasure, and sassy confidence!