An Endolift Success Story: Angie's Journey at Vie Aesthetics 
One remarkable success story that exemplifies the effectiveness of Endolift treatment in addressing specific concerns is Angie's experience at Vie Aesthetics. Angie had been bothered by the appearance of jowls, which had become more pronounced over time. Determined to find a non-invasive solution that could provide her with a more youthful and defined jawline, Angie sought the expertise of the medical team at Vie Aesthetics.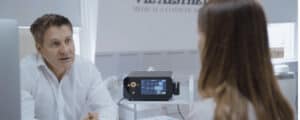 Dr. Liakas began by conducting a comprehensive consultation with Angie to understand her concerns and evaluate her skin's condition thoroughly. After a detailed examination, he recommended Endolift as the ideal treatment to address her jowl-related worries. Dr. Liakas explained that Endolift's unique ability to target the deeper layers of the skin would stimulate collagen production, resulting in skin tightening and a lifted appearance. 
The Treatment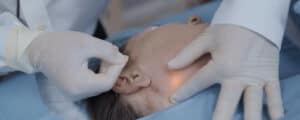 Using a specialised cannula, Dr. Liakas gently inserted the thin laser fiber beneath Angie's skin, delivering controlled laser energy to the deeper tissues. The laser energy's precise and targeted approach ensures that the surrounding skin remaines unaffected, reducing the risk of damage and promoting faster healing. 
The Endolift treatment took approximately 45 minutes, and Angie reported feeling only mild sensations during the procedure. She appreciated the minimally invasive nature of the treatment, knowing that she would experience less downtime compared to traditional surgical options. 
The Results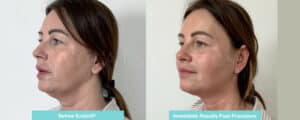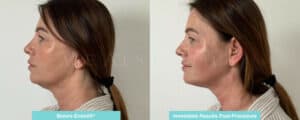 After the treatment, Angie was provided with post-procedure care instructions by Dr. Liakas and his team. These instructions included guidelines on skincare, avoiding excessive sun exposure, and managing any mild swelling or redness that might occur, though such side effects were typically temporary and subsided within a few days. 
Angie was thrilled to witness the immediate results that started to emerge. As she looked in the mirror post-procedure, she noticed an immediate improvement in the tightness and firmness of her skin around the treated area. The initial swelling and redness were minimal and subsided within a couple of days, revealing the true potential of the Endolift treatment. 
Angie diligently followed the aftercare instructions and was pleasantly surprised by how quickly she noticed the initial improvements. In the weeks following the treatment, she observed her jowls gradually lifting even more and her jawline becoming more defined. Additionally, her skin's texture and tone improved, leaving her with a radiant and rejuvenated appearance.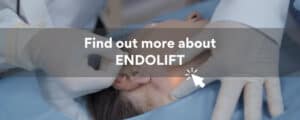 Embrace a More Youthful You: The Potential of Endolift
Angie's remarkable transformation through Endolift at Vie Aesthetics is a testament to the power of this revolutionary procedure. Dr. Liakas' expertise and the innovative capabilities of Endolift have provided Angie with the results she desired, effectively addressing her concerns about jowls without the need for surgery. 
Just like Angie, many individuals are turning to Endolift as a safe and effective alternative to traditional facelift procedures. If you're considering a non-invasive treatment to rejuvenate your skin and restore a more youthful appearance, a consultation with a skilled practitioner like Dr. Liakas at Vie Aesthetics may be the first step towards a brighter, more confident you.