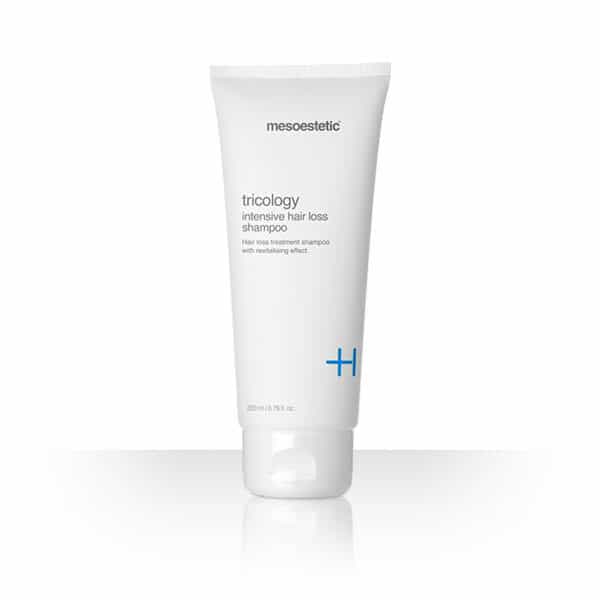 Tricology Intensive Hair Loss Shampoo
The Tricology Intensive Hair Loss Shampoo from Mesoestetic is a gentle, non-irritating shampoo, formulated to help slow the progress of androgenetic alopecia (genetic hair loss) in both men and women. Its complex formulation stimulates hair follicles, hydrates the hair, and promotes blood circulation to facilitate the delivery of nutrients to the scalp.
It can also be used as a maintenance treatment during periods of temporary hair loss.
---
Product Information
ANTI-HAIR LOSS SHAMPOO WITH SKIN COMPATIBLE PH
Size: 200ml
How To Apply
Apply on alternate days with tricology hair growth intensive lotion using a gentle circular massage and allowing it to work for several minutes. Rinse the hair with abundant water.
For dry hair, apply just twice a week.
Ingredients
Active Ingredients:
Serenoa repens extract (Stimulates hair growth)
Vitamin PP (Improves capillary vasodilation)
Vitamin B6 (Anti-seborrheic)
Zinc (Sebum regulating)