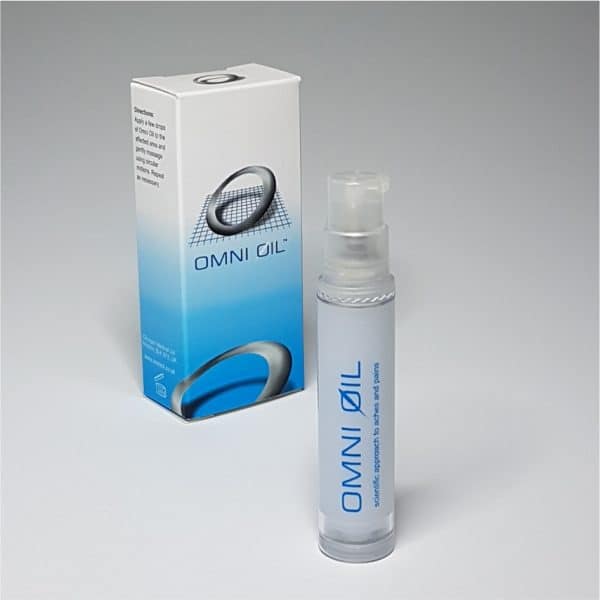 Omni Oil Pain Relief Oil (12ml)
£30.00
Omni Oil Pain Relief is a warming oil that stimulates your body's circulation, relieves physical pain, reduces inflammation and bruising, and improves joint mobility. It also helps you recover more quickly from injury.
Omni Oil combines both Western science and Eastern principles, and harnesses the healing power of regenerative cells that are primarily derived from rainforest plants.
Conditions that Omni Oil can help with include:
Raynaud's (cold hand syndrome)
arthritic symptoms
back and neck pain
repetitive strain injury
muscular aches
inflammation
bruising
Enjoying Omni? Why not try out the Youki Skin Repair Cream? Good for repairing your skin!
How To Apply
Omni Ol is simple to use and only intended for external use. Simply massage the afflicted region with a few drops of Omni Ol oil while making gentle, circular motions.
The Omni Ol starts to function by promoting circulation when it is rubbed into and absorbed into the skin. You'll notice that the area is warming up soon after application. Cold hands can be rubbed with the Omni Ol to help them warm up.
Ingredients
Paraffinum Liquidum, Limnanthes Alba, Lavandula Angustifolia, Cinnamomum Zeylanicum, Rosmarinus Officinalis, Salvia Officinalis, Eugenia Caryophyllata, Apium Graveolens, Trigonella Foenum Graecum, Centella Asiatica, Ginkgo Biloba, Uncaria Tomentosa, Citrus Medica Limonum, Passiflora Incarnata