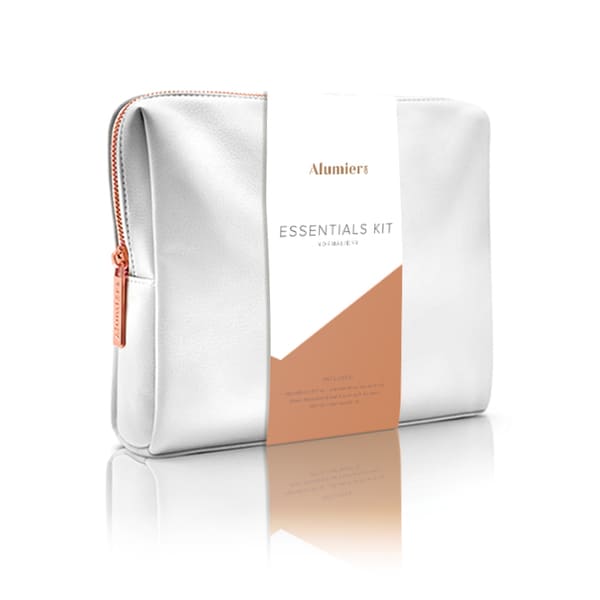 AlumierMD Essentials Kit (Normal/Dry Skin)
Alumier and ZO products are only available through specialist clinics and require a phone consultation before purchase. Please submit your enquiry below and our skin specialist will be in touch to discuss the best products for your needs.
Enquire here
The AlumierMD Essentials Kit is essential for healthy, happy skin. Designed for Normal/Dry skin types, this kit includes:
HydraBoost
177 mL / 6 fl oz
A gentle and intensely hydrating pH-balanced cream cleanser.
Sheer Hydration Broad Spectrum SPF 40
60 mL / 2 fl oz
A sheer, moisturising, 100% physical, broad-spectrum facial sunscreen.
Ultimate Boost Serum
30 mL / 1 fl oz
A lightweight, hydrating serum that combines moisturising and anti-ageing ingredients to reduce the visible signs of ageing.
HydraLight Sample Sachets
2 x 2 mL
A light hydrating lotion loaded with powerful peptides, antioxidants and soothing ingredients.
HydraDew Sample Sachets
2 x 2 mL
An intensely hydrating moisturiser loaded with powerful peptides, antioxidants and soothing ingredients.
The key to a beautiful complexion is your skincare professional who knows and understands the skin in depth, and can customize your AlumierMD experience. No more guess work, get a routine that is tailored to your skin's specific needs, and see real results sooner than you think!
Purchase AlumierMD Essentials Kit now:


Enjoying the AlumierMD products? Why not try out the AlumierMD Let it Glow Kit?
Skin Types
Dehydrated Skin
Dry Skin
Dull Skin
Normal Skin
Product Information
Please see description above.
How To Apply
Please use as per the instructions of each product.
Ingredients
For the list of ingredients, please visit the individual product pages.