Patient information:
Anna Maria,
Mid 20s,
Vie Aesthetics HR manager
Anna's story
Acne is a common problem caused by the pores in the skin becoming clogged up, which results in breakouts of pimples. Anna begun suffering with acne from the age of 18 and it continued throughout her early to mid 20s.
After trying out a variety of treatments and several courses of antibiotics, prescribed by Anna's then-dermatologist, she started using a wide range of Alumier MD products from our clinic (see right-hand "Number of Sessions" box for details). This regimen helped to keep her active acne largely under control and greatly decrease the number of breakouts. Unfortunately, such was the severity of Anna's condition, she had been left with acne scarring, which dented her confidence. Scarring is very common for anyone who has suffered from medium to severe acne. In 2019, she tried the Perfect Peel treatment to eradicate the scarring.
The Perfect Peel is a medium-to-deep-strength medical chemical peel, which retextures the skin and boosts it health from deep within. It includes the super-ingredient "glutathione", which neutralises free radical damage and is very effective for treating acne and scarring.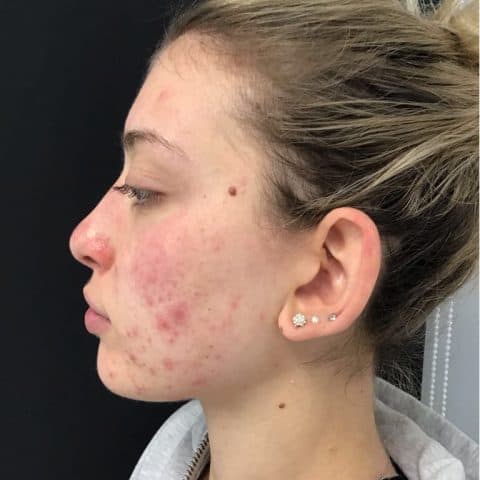 Before Perfect Peel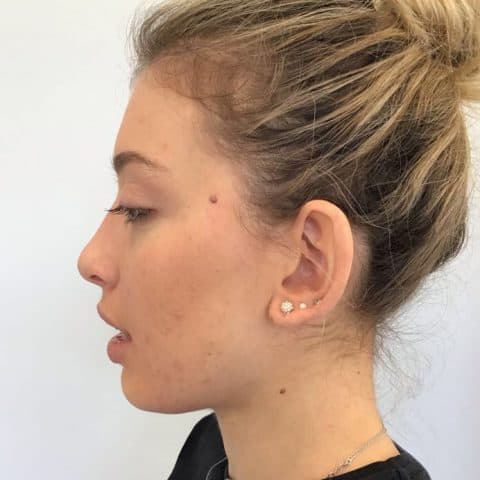 10 Days after Perfect Peel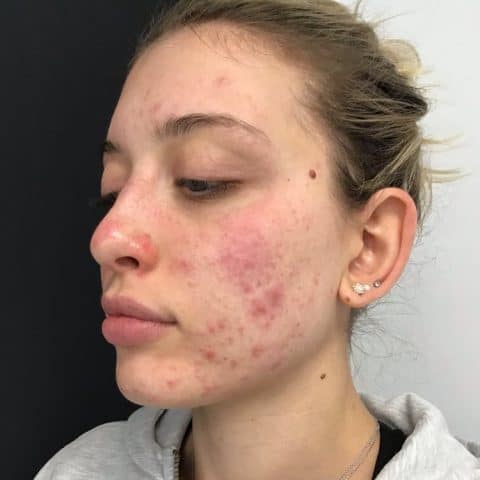 Before Perfect Peel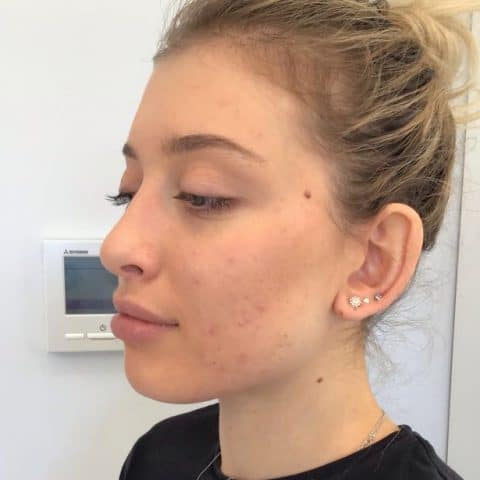 10 Days after Perfect Peel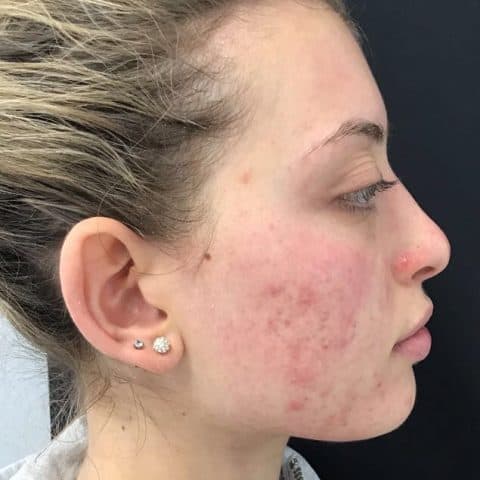 Before Perfect Peel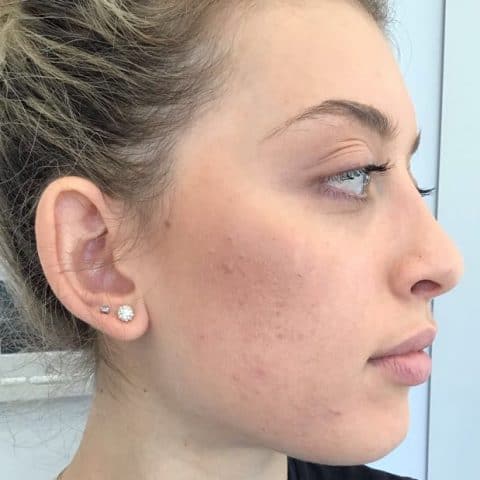 10 Days after Perfect Peel
Recovery from Perfect Peel usually lasts up to 10 days, with peeling occurring from around days three to five. Anna was given Perfect Peel products to use at home, which ensured she maximised the treatment's outcome. These included balm and pads to boost the peeling.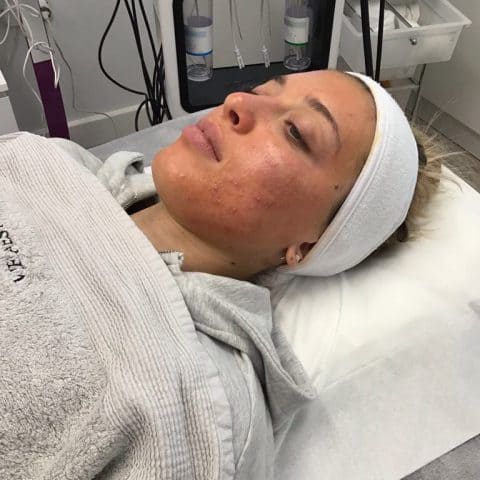 Anna during Perfect Peel
Anna straight after Perfect Peel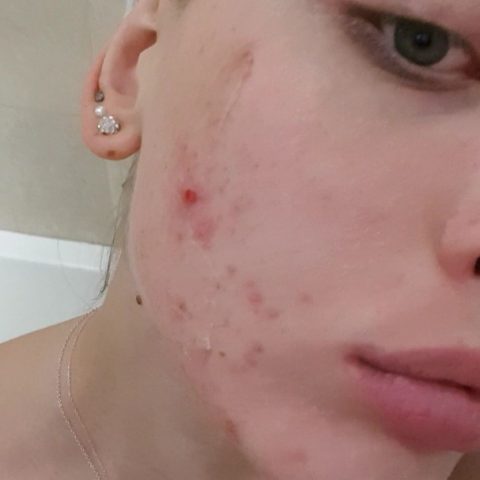 Day 3 of recovery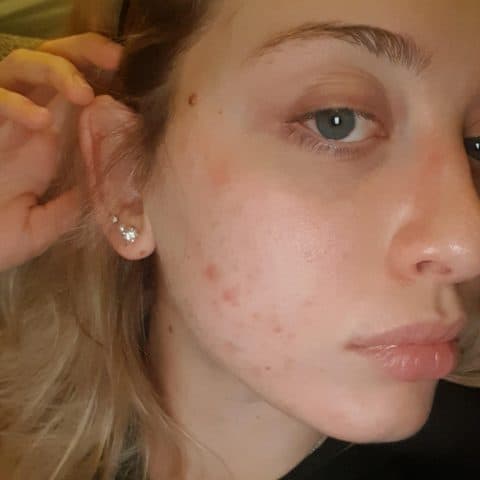 Day 4 of recovery
Anna had the Perfect Peel treatment in early 2019. She had been using Alumier MD products for acne for several months before that. She resumed this regimen 10 days after the Perfect Peel. With her acne now under control over a year later, she now enjoys a reduced skincare regimen using Alumier MD and ZO Skin Health products (see "Number of Sessions" box, top-right). Having a home skincare regimen is crucial for maintaining clear, healthy skin.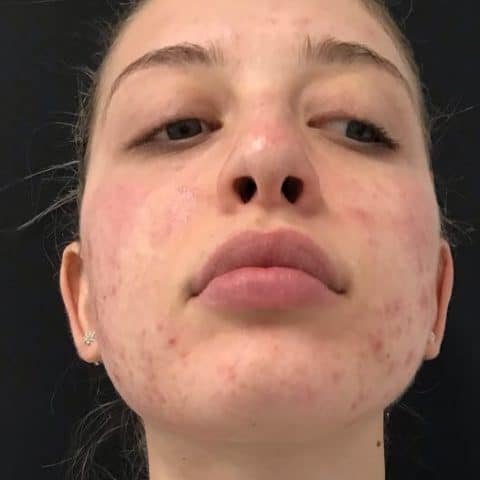 Anna before Perfect Peel treatment in 2019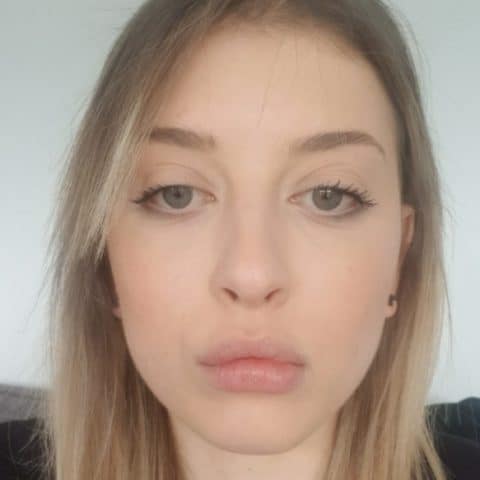 Anna in 2020, one year later, after following Alumier MD skincare regimen
Anna's Testimony
Anna says: "The perfect peel reduced my scarring significantly and that was a confidence boost. Just one week after treatment, my skin texture had improved significantly. More importantly, my scarring had been visibly reduced. However, the skincare regimen is essential for maintaining clear skin and preventing acne. The Alumier MD Acne Balancing Serum and Alumier MD Retinol Resurfacing Serum 0.5% are two amazing products I wished I knew about before, and I haven't had an outbreak since using them."