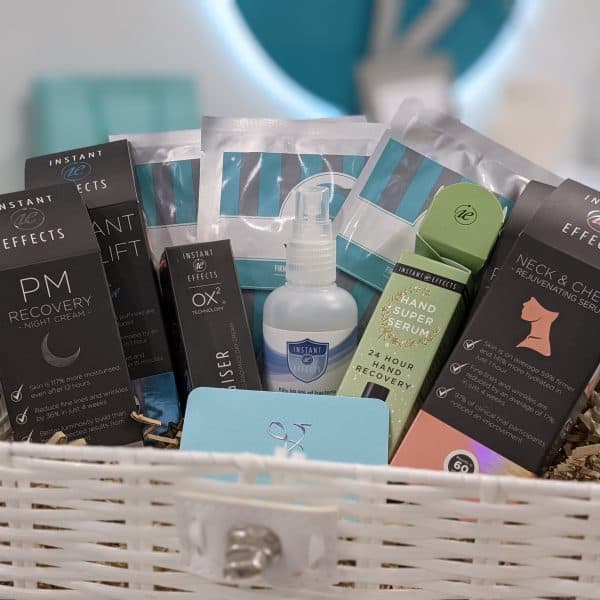 Make-Your-Own Gift Sets
£Various
At Vie Aesthetics, our qualified team of skincare experts, beauticians, and make-up artists can help you create a gift set or hamper for any occasion and budget with Make-Your-Own Gift Sets.
Choose from our wide range of premium skincare and beauty products, from luxury brands including Jane Iredale, Vichy, Cult51 and Instant Effects. All our Make-Your-Own gift sets and hampers are presented beautifully in our bespoke Vie Aesthetics packaging and styled to taste.
Please CONTACT US HERE  or CALL THE CLINIC on 07899 673578 /01268 778615 for more information. Alternatively, you can call into our Rayleigh Clinic by person.
Product Information
Please call or visit us for details.