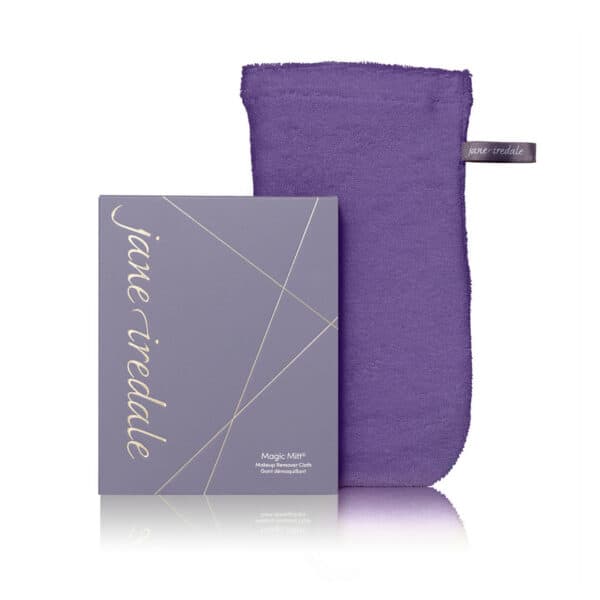 Jane Iredale Dazzle & Shine Magic Mitt Makeup Cloth
£17.00
Wipe away every crevice of makeup with the Jane Iredale Magic Mitt Makeup Cloth.
There's nothing worse than returning from the Christmas Party and having to scrub away heavy glittery eyeshadow and eyeliner… the Magic Mitt works fast and effectively using only water, to remove makeup. Thanks to its specially knitted microfibres (which are thinner than a single human hair!), this mitt penetrates the oils within makeup to remove them seamlessly, while exfoliating your skin, without the need to scrub! The gentle application required means you do not disturb your skin's Acid Mantle (the barrier which protects your skin from harmful bacteria).
The Jane Iredale Magic Mitt is a part of the Dazzle & Shine Festive Collection, packaged in a beautiful purple and gold packaging, making for the perfect stocking filler or gift exchange,
---
Product Information
Knitted microfiber cloth that gently removes makeup and cleanses skin using only water.
How To Apply
Saturate Magic Mitt with warm water, squeeze and place over your hand. Use as you would a washcloth to cleanse. Use the clean side of the mitt to wipe away any residue.