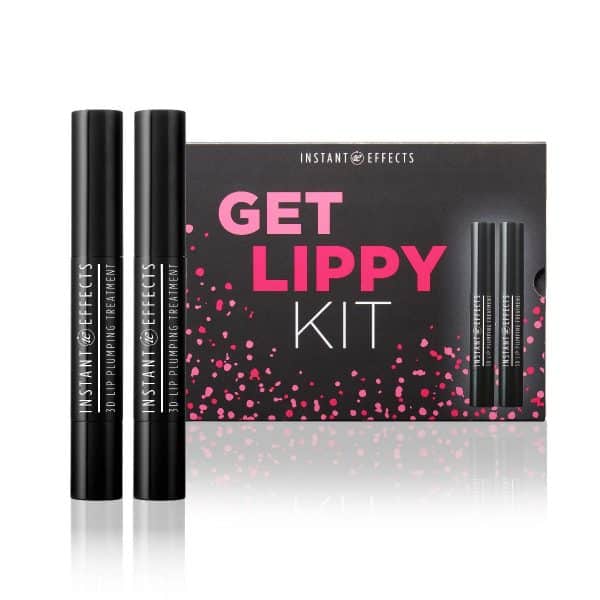 Instant Effects Get Lippy Kit
The Get Lippy Kit contains 2 x Instant Effects 3D Lip Plumping Treatment.
3D Lip Plumping Treatment 4ml
Instant Effects 3D Lip Plumping Treatments gives visibly fuller, smoother lips with patented OX2+® technology. The Instant Effects OX2+® technology naturally increases the blood flow into the areas it has been used. It works by pumping oxygen into the skin this sensation occurs naturally and without the use of irritants.
The Instant Effects 3D Lip Plumping Treatment is a no-sting gloss that slides gently onto the lips and enhances the lips colour and volume by up to 20%. The effects of the treatment lasts for four days.
The 3D Plumping Treatment from Instant Effects not only increases the volume of the lips and smooths fine lines but also defines the lip line and evens any unsymmetrical lips giving the appearance of a more even size and shape.
---
Product Information
Cruelty free, paraben free, gluten free, recycled and recyclable packaging.
How To Apply
Twist the bottom, using the brush applicator apply a thin layer onto your lips.
For the best results, apply every morning before make-up.
Wait 5 minutes and wipe off excess product before applying lipstick.