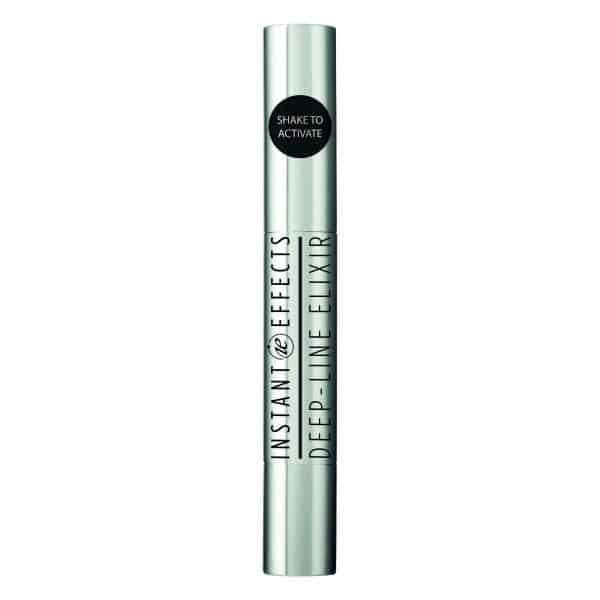 Instant Effects Deep Line Elixir
The Deep Line Elixir from Instant Effects uses a combination of Pure Oxygen patented OX2PRO Technology, Birch SAP and a complex matrix of ingredients to work naturally with your skin.
The natural antioxidants and anti-pollution properties plump the skin and dramatically reduce the appearance of wrinkles depth and size.
Skin moisturisation is radically improved by reducing TEWL (trans-epidermal water loss) which supports your skin's ability to retain water, thus noticeably increasing the skin's mechanics and elasticity in minutes.
Its benefits include:
– Reduces lines an average of 79% in just 10 minutes.
– Up to complete eradication of fine lines.
– Single application lasts between at least 16-36 hours, depending on age and depth of lines originally.
– Quick fix for photoshoot, date night or event.
– Patented OX2PRO Technology penetrates the epidermis to plump the skin with turbo-charged oxygen, aiding in long term skin repair.
---
Product Information
Cruelty free, paraben free, gluten free, recycled and recyclable packaging.
How To Apply
Shake to activate.
Twist the bottom anti-clockwise. Using the brush applicator apply directly to desired line or wrinkle.
Use index finger to firmly rub along the line 3 times and against the line 4 times.
For the best results, apply morning and evening to freshly cleansed skin.