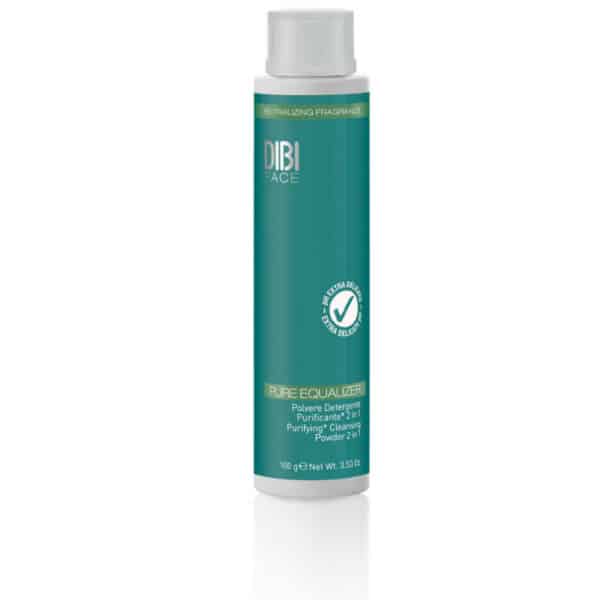 DIBI Pure Equalizer 2 In 1 Cleansing Powder
Keep acne-prone skin clean and pure with the DIBI Pure Equalizer 2 in 1 Cleansing Powder.
As part of DIBI Milano's Pure Equalizer range, this innovative cleansing powder is designed to purify oily, combination and acne-prone skin, and leave it pleasantly clean and fresh. You simply mix the powder with water to create a soft cleanser that is applied as instructed.
The cleanser eliminates impurities and excess sebum that can cause acne outbreaks. It deeply purifies your skin's pores and counteracts clogging. In addition, it removes make-up residues and traces of smog, respecting your skin's physiological pH without damaging the "hydrolipid film" on your skin's surface.
Available in 100g.
Skin Types
Combination
Oily Skin
Sensitive Skin
---
Product Information
Sebum-normalising action for mattified skin with minimised pores.*
Soothing action.
How To Apply
Pour 3 doses of powder onto the palm of your hand and mix with a little water. Gently massage on face, neck and decolleté, then rinse.
Ingredients
– PERFORMANCE – OIL REMEDY COMPLEX
– CHAMOMILE EXTRACT